DETERMINE THE FATHER OF AN UNBORN BABY USING MOTHER BLOOD
"Professional, accurate and reliable solutions to match your need"
Non-Invasive Prenatal Paternity DNA Test with maternal blood [Before birth]
With the competency and experience of DNA Laboratory, we can offer you exclusively for an accurate prenatal paternity DNA test service with no risk to the mother and unborn baby. Moreover we can also perform the non-invasive prenatal paternity DNA testing as early as the 7th gestational week. Determine the paternity of the unborn baby can cut short the months that you have to wait.
We offer a highly accurate, non-invasive prenatal paternity DNA testing service for your peace of mind. These scientific breakthroughs in the field of prenatal genetic testing and paternity DNA tests using pregnant woman's blood have become available. Starting at early gestation week of pregnancy, we are able to detect a trace amount of fetus DNA in pregnant woman's blood and compare with the DNA of the alleged father. (From Website)
Our testing method captures and analyzes many specific DNA markers from alleged father, mother and fetus from the specimen. Those extracted and available DNA will undergo DNA amplification and ultra-high resolution separation. Finally DNA analysis will be processed to provide accurate results to prove parentage with up to 99.99% or more inclusion rate and 100% exclusion rate. However, please be reminded that this test report is NOT intended for any legal purpose.
Look no further! We have a long history of providing a complete solution for human identification and DNA relationship testing to meet the needs for both profession bodies and the general public.
Specimen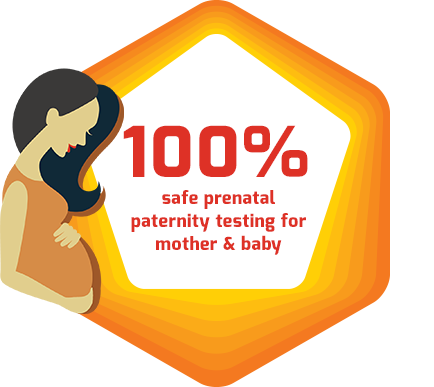 For the DNA relationship test before birth case, we need the following specimen: 20ml of pregnant woman's blood sample
(In woman's blood, it has woman own DNA and a fraction of fetal DNA) At least one kind of specimens from the alleged father For testing with more than one alleged fathers, you can add this option.
Pregnant woman's specimen
As early as the 7th of gestational week of pregnancy
Blood will be drawn from the mother into special tubes
Remark: For pregnant woman who recently has blood transfusion as a recipient and/or as a recipient of organ transplant in the past is not be suitable for conducting this prenatal DNA relationship test.
Alleged father's specimen
Routine specimen options:
Buccal swab
Painless buccal swab collection: Buccal swab is preferred over blood taking. Buccal swab sampling is taken by rubbing over the cheek with a soft swab and it is painless and non-invasive.

Remark: Do not eat and drink (other than water intake), or brush your teeth an hour before buccal swab collection.
Blood
At least 3ml of blood will be drawn from the individual.
Remark: For individual who recently has blood transfusion as a recipient in the past 6 months and/or as a recipient of organ transplant in the past should consider not using blood specimen for DNA relationship testing.
Routine specimens collected by technical person with witness are suitable for legal cases purpose.
Types of Special specimens*
Toothbrush
Beard debris
Nails
Human tissues
Chewing Gum
Blood stain

(i.e. Tissue paper, cotton and etc)

Cigarette butt
Hairs with follicles

(root)

Others
Note: Due to the nature and un-stability of special specimens, it might have a chance that it will not able to produce any conclusive DNA result.
*Remark: Surcharge will be applied for the handling and processing of the special specimens.
Price
"Our longstanding commitment ensure you to get the DNA relationship answers you trust."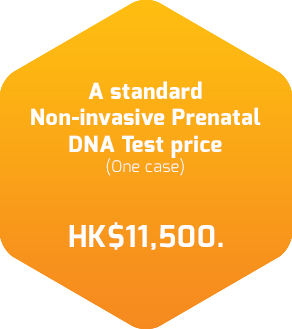 Turn around time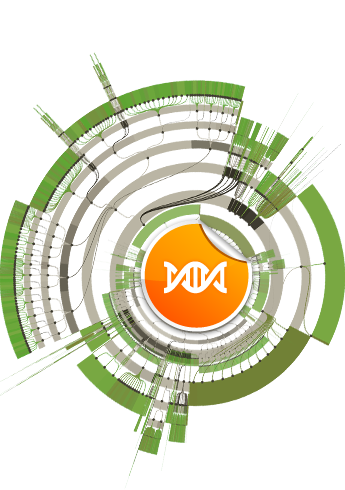 "Our longstanding commitment ensure you to get the DNA relationship answers you trust."
Results should be ready in just 6-8 working days after the receipt of all your samples at our laboratory.
With a peace of mind, please talk to us to learn more for an immediate solution.
3 Simple steps for the testing flow
Stage 1:
Arrange an appointment

(852) 3188 4427
Contact us to make an appointment with a specialist in our team.
Stage 2:
Specimen collection

Mother will come to our facility for blood collection. Other test parties can have the option of on-site specimen collection by our team or submit their self-collected specimens (Alleged father sample only).
Stage 3:
Reporting

You will be contact by our specialist once the report is ready.
We do provide other additional professional services
(Please talk to our DNA lab team for more info):
Expert witness
Expert consultation
Off-site specimen collection